Leading Quietly Into the Future
Milkco invest time and resources daily to move our operation and the industry forward. Investing trust in our personnel
to innovate allows them to rise to the challenges presented to them. Investing in new or improved equipment and
processes make us a better company. Investing in customer relationships by going the extra mile builds the future.
Corrugated Shipping
Beginning in  1984 Milkco started a new business model shipping in corrugated boxes to warehouse distributors. Corrugated shippers kept the milk colder and cleaner than the standard milk crate. This corrugated is totally recyclable and is made from partially recycled material. Store order pick was part of this change, creating short lead times of 24 to 36 hours.
Store Order Picking
Store order picking began as a pick from paper system in 1984. This system was updated to barcode scanning to improve accuracy in 2000. Voice picking began in 2009 to drive efficiencies and improve lead times. By 2011, we were moving forward again with a custom Vertique installation integrating Milkco's DMS computer system with Vertiques automated mechanical picking and palletizing order selection system. This collaboration resulted in a system with real time inventory control.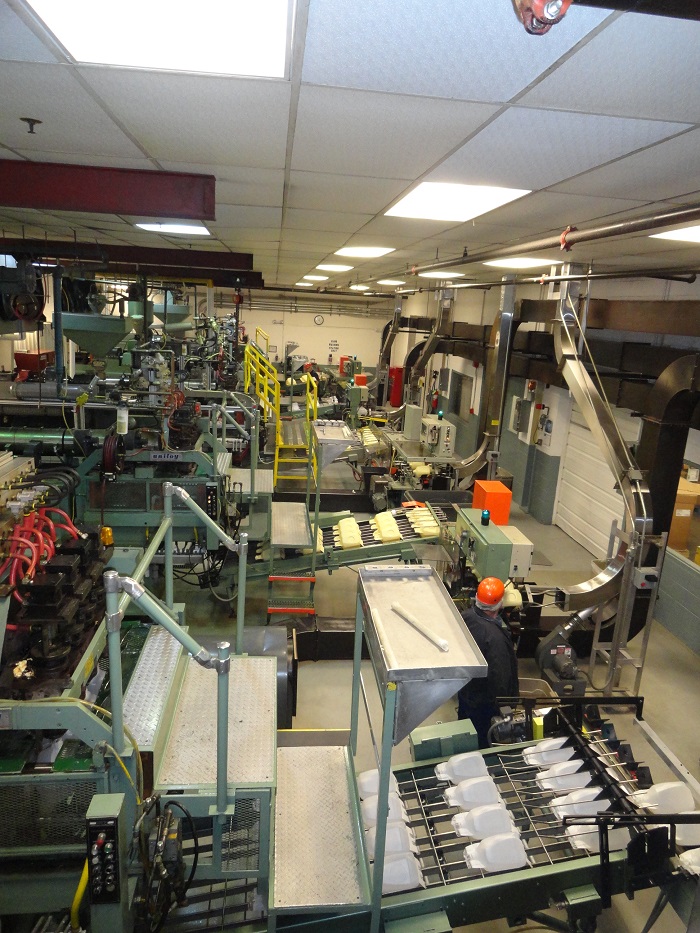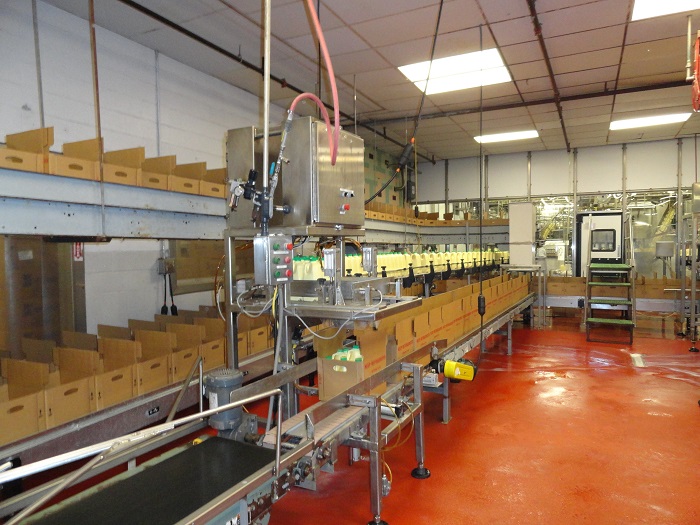 Blow Molding
Milkco began blow molding in 1984 when they purchased two Uniloy Machines. In 1993 a new building was constructed to allow expansion for future growth. Between 1994 and 1996 we added two additional machines. Through trades and purchases additional machines and upgrades were implemented in the years that followed. We are not finished improving, just planning the next step. Currently Milkco uses 144,000 pounds of resin a week to manufacture gallon bottles.
New Processes and Equipment
In 1997 Milkco began working with Gannett Fleming to develop a product recovery system. After consulting with the FDA for three years to make sure the product met all the criteria of the pasteurized milk ordinance this system went live in 2000. Gannet Fleming was awarded Patent US20010035198 A1 for the design of a product recovery system.
Milkco's own staff have for years made improvements and modifications to equipment. Beginning in 1995 the maintenance department manufactured the first Milkco Quick Change Case Packer. This innovation reduced changeover times from thirty minutes to five, resulting in greater efficiency. The next target was a continuous motion case sealer to allows faster production and reduced cost of maintenance. In 2011 Milkco was awarded Patent #7895814 for case loading and methods. In 2014 the staff designed and manufactured an improved prototype and it is making the patented model obsolete as we move forward.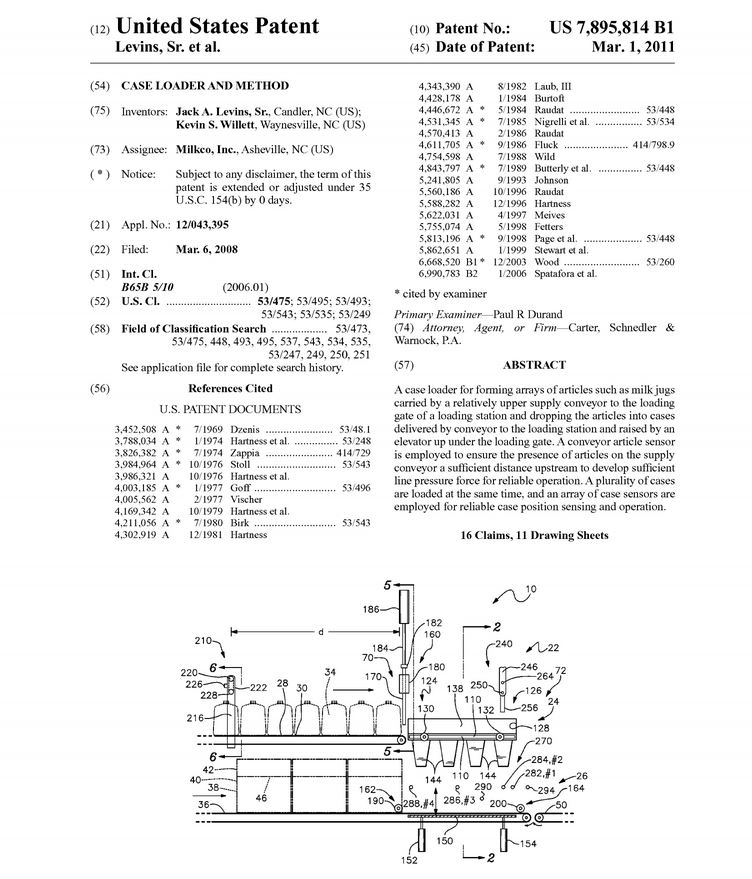 Positive Environmental Impact 
Any project that will have a positive environmental impact is given serious consideration.  
                 From the beginning Milkco was a company with a "Vision" that was not the industry norm. 
Using 100% recyclable corrugated shipping cases provided cleaner products at better
temperatures for our customers.  Taking this environmentally friendly step in 1984 came with
substantial risk, however it was the right thing to do.  The process started many years ago now has
serious impact on the environment with Milkco recycling over 200,000 pounds of plastic products and just shy of 500,000
pounds of corrugated annually at our facility alone.
              The product recovery system installed in 2000 reduced the waste water discharge while
allowing the utilization of this product as a Grade A ingredient. Specifics are proprietary, however this
system has significant impact on the waste stream at Milkco. 
                 In 2008-2009 Milkco analyzed the cost of compressed air and looked at alternative designs to
reduce energy usage, greenhouse gas, and improve efficiency. We brought in engineering
consultants and established the possible design options.  It was determined we had some
opportunities for improvement. A completely new compressed air system was installed, resulting in
the reduction of  approximately one million +- kWh annually. In 2013, the average annual electricity
consumption for a U.S. residential utility customer was 10,908 kilowatt hours (kWh). Milkco's
reduction is the 

equivalent of removing 91 average homes from the utility grid and

 1.21-2.17 million
       2014 and 2015 finds Milkco looking at new projects as a way to be responsible stewards of the
resources entrusted to us. The future is sure to present many additional opportunities.
 Long Term Resource Stewardship

Protects Future Generations