Lets take a Virtual Tour of Milkco's Operation
When the tanker arrives to be received the operator does some test prior to unloading. First the operator will smell and taste the milk. If the load passes this inspection it is tested for antibiotics. Any antibiotic positive test will result in a rejected load. The operator hooks up the receiving lines, selects the silo and starts to receive. At this point there is one more check, the temperature must be below Milkco's critical control setpoint  or the system will stop and the load is rejected.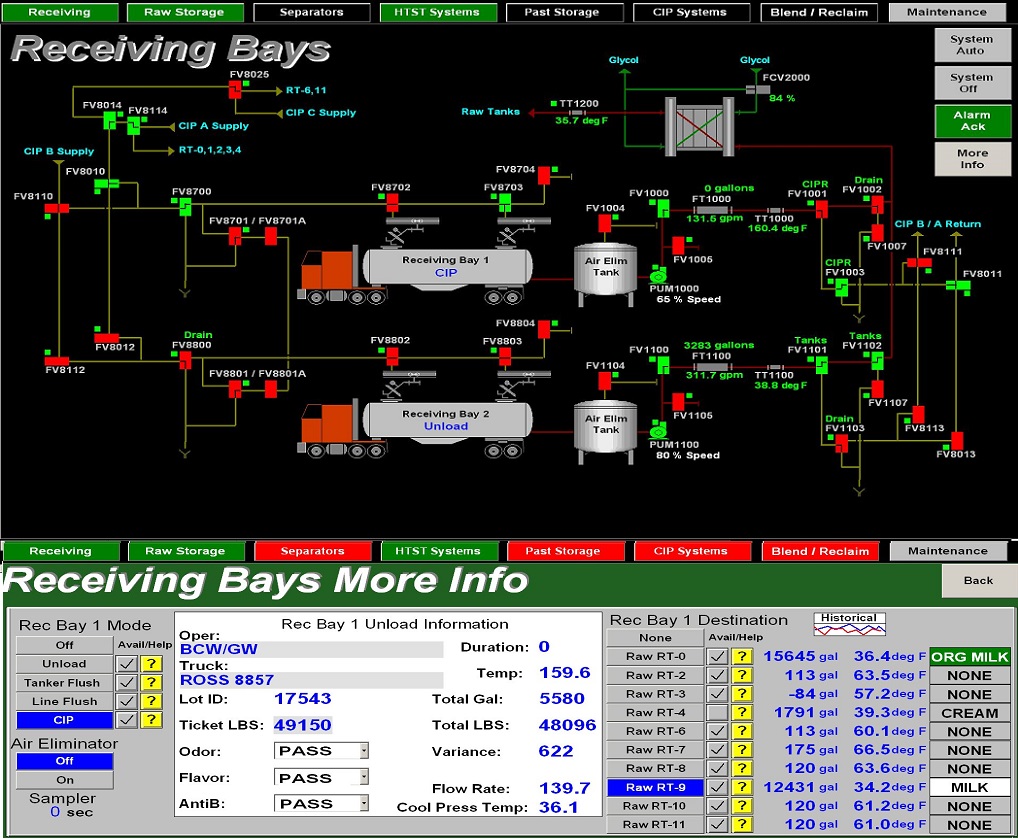 As the product is being pumped into the storage tanks it is further cooled and the tanks maintain this temperature with refrigerated sidewalls. This milk is ready to be processed into the products consumers drink.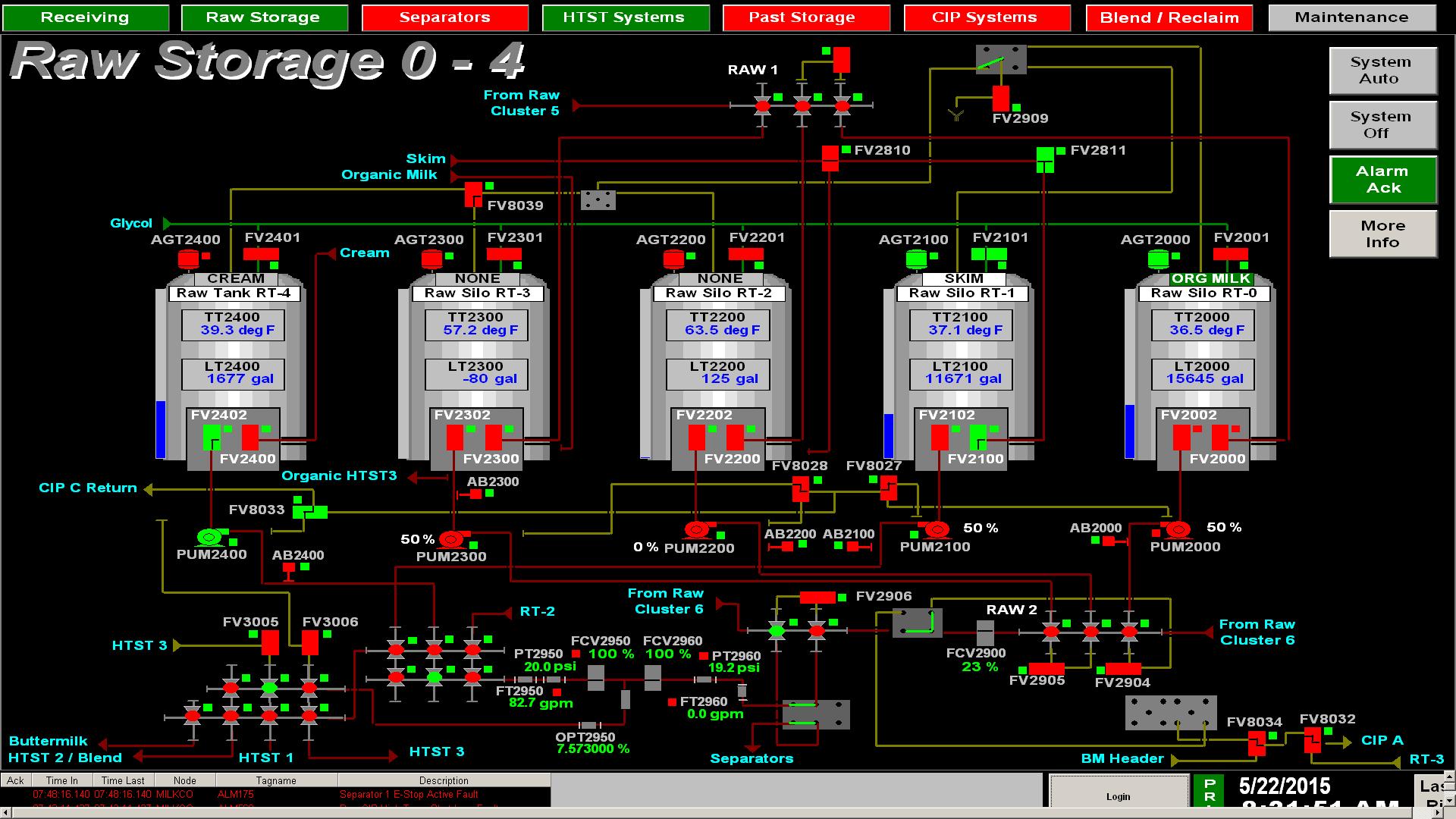 The Pasteurizer operator selects the correct predefined parameters for the next product and begins the process:
This is a continuous flow method increasing the heat to the proper temperature.

Then the product is held for at least 15 seconds as required

Next the product is cooled to the proper temperature for bottling.

Finally the product is pumped to a storage tank for bottling.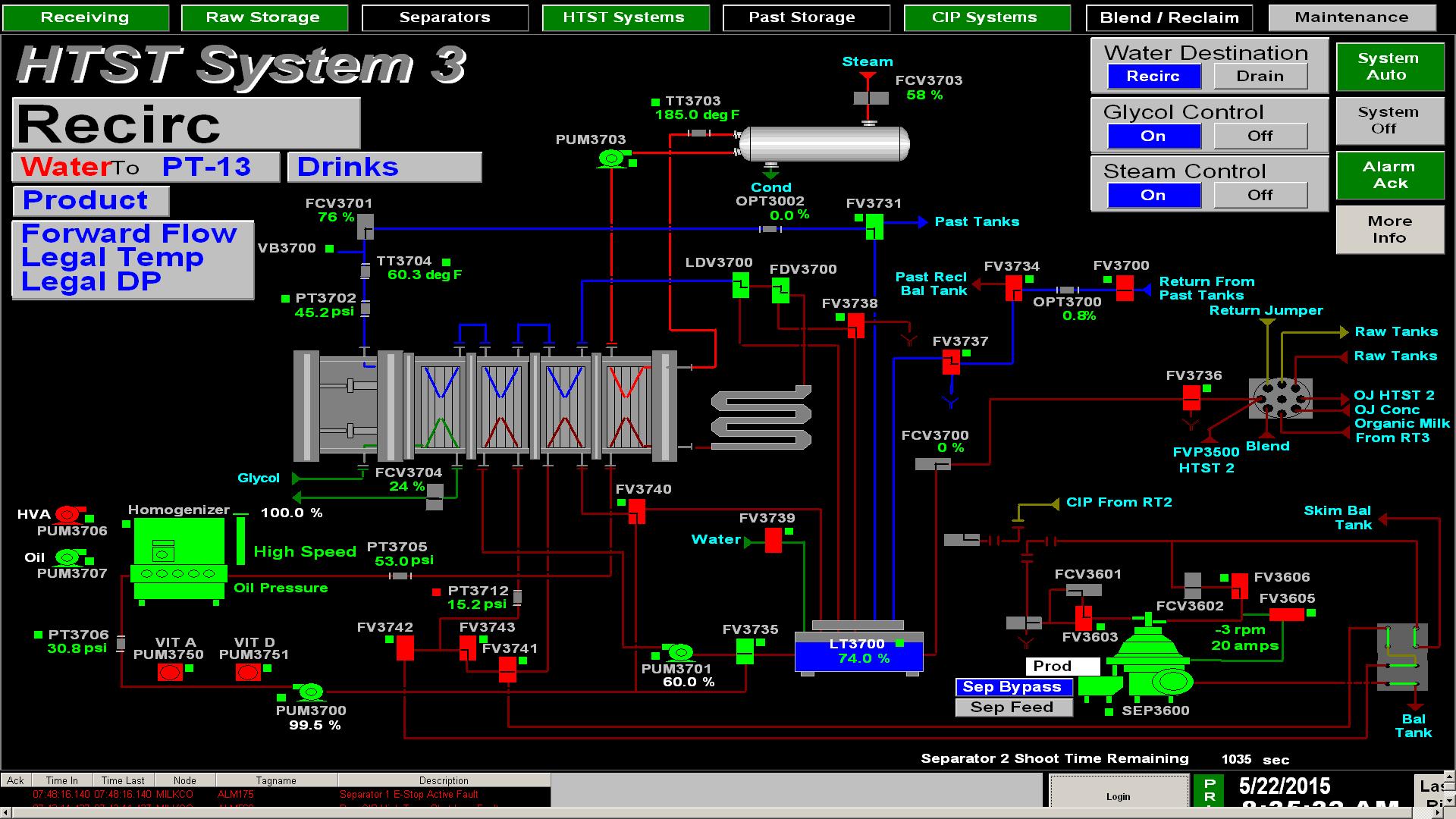 Every step of the way there is a "process after the process", cleaning the equipment. The Clean in Place (CIP) system is necessary to wash trucks, tanks, and  equipment in order to provide a clean and safe environment for the storage and processing of the products for consumers.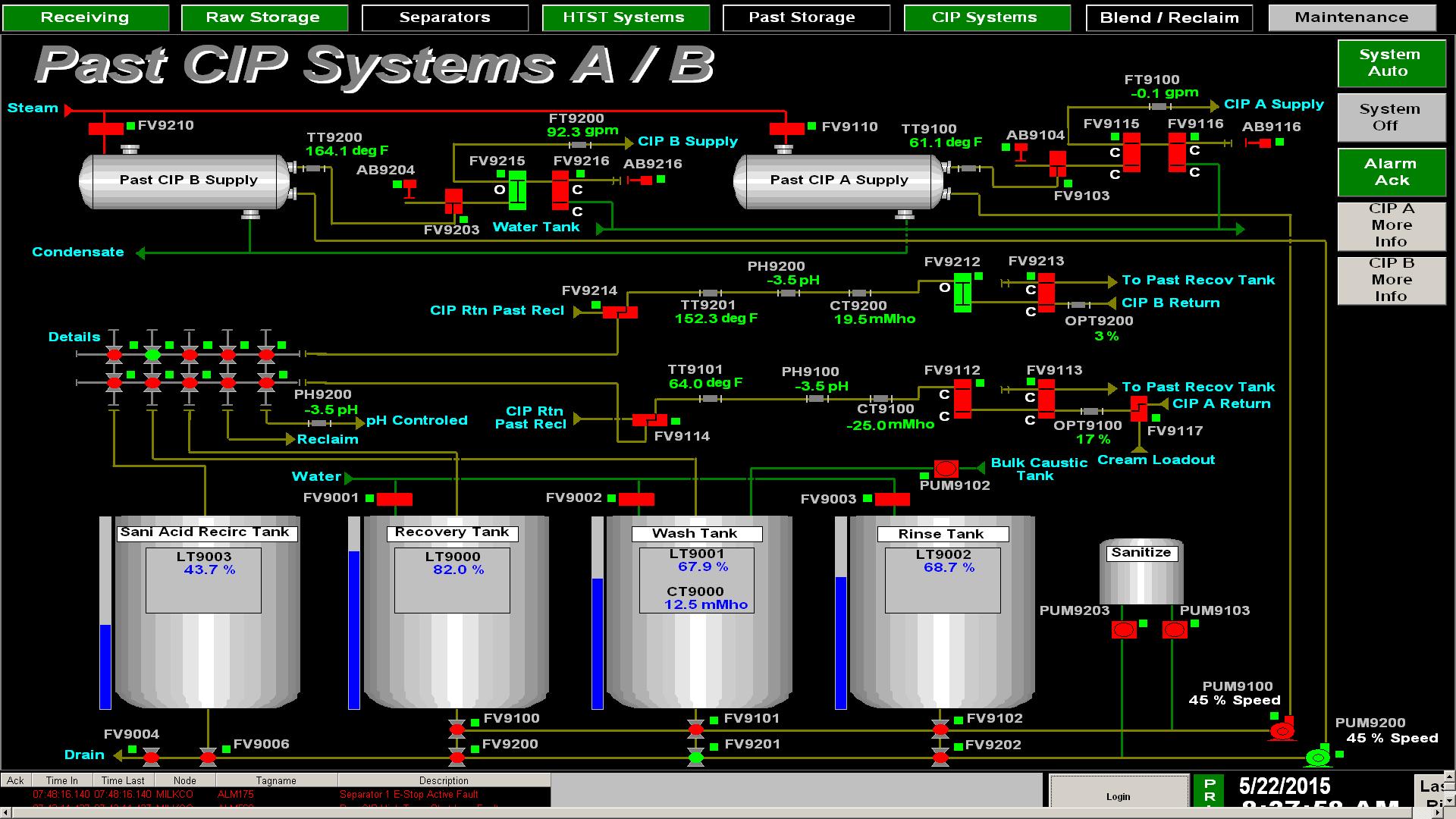 Finally, the job is never done until records are complete. The chart shows a small amount of the records Milkco keeps to document our processes.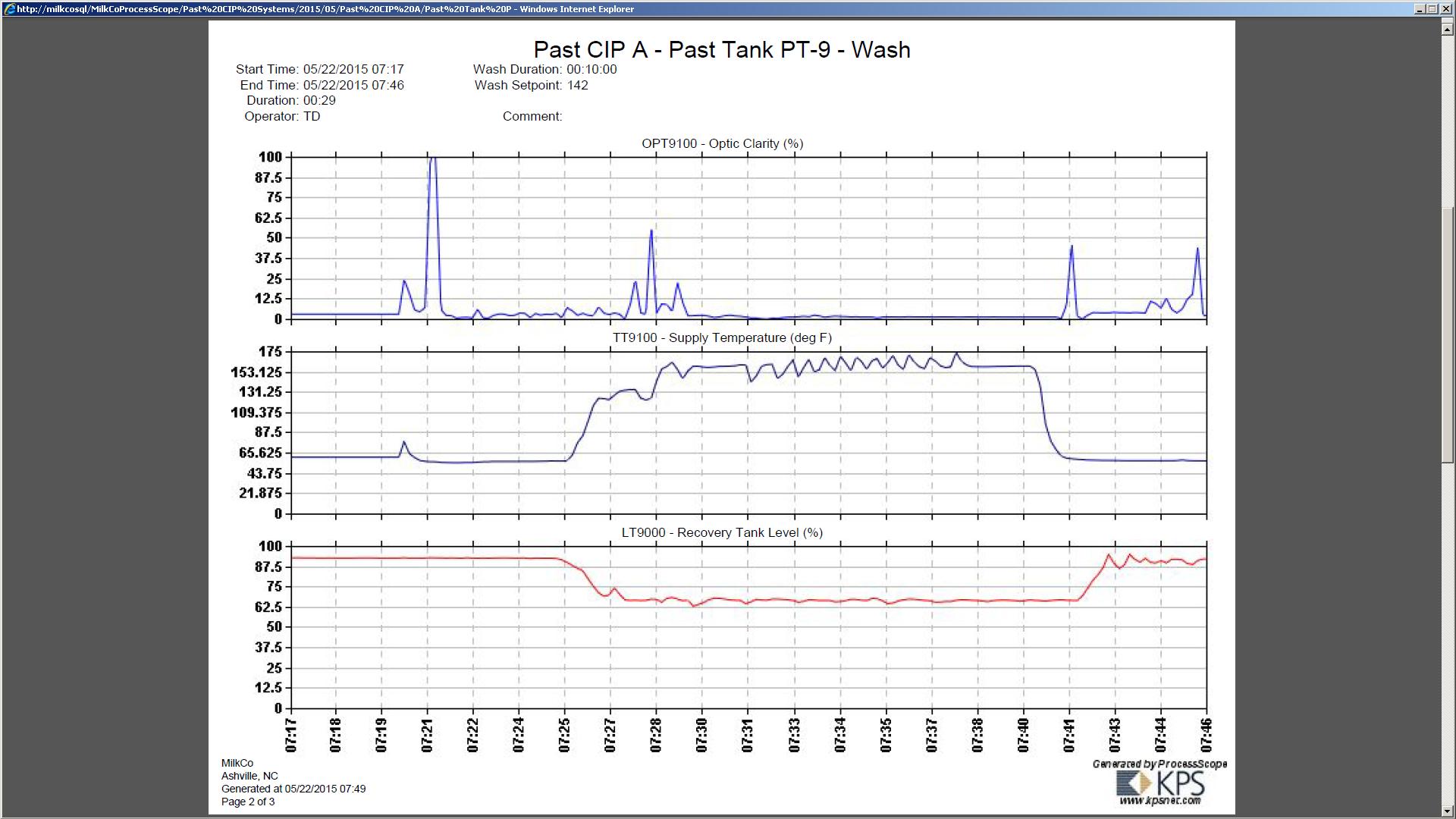 State of the art controls combine with our core values and 
exceptional employees to produce some of the
best products in the dairy industry.